Do you have a Chromebook or Library Book signed out at home?  We are needing to collect both by June 24th at the latest.
Please bring the Chromebooks to the main entrance for drop off at the office.  Contact Sue Tonnesen if you require assistance or have questions.  stonnesen@sd62.bc.ca
Please have a look around the house for any library books that need returning.  We greatly appreciate it.  We have a library bin outside the main entrance where you may return your book.  Thank you in advance.
District-Wide Indigenous Education Day of Celebration – presentation/ceremony
The event consisted of opening words, acknowledgments and comments from our Indigenous Partners & School District Leaders.   There is a 10 minute professionally-made video that captures elements and impact of Indigenous Education in SD62 for our students and communities and the event closed with final remarks from School District leaders.
Below is the link for the entire event from yesterday (35 minutes in length):
https://jump.sd62.bc.ca/IndigenousEducationDayOfCelebration
Below is the link for the first video in the series that was debuted yesterday: "One Spirit, One Mind"
https://jump.sd62.bc.ca/Na'tsa_Maht
Hych'ka  or HÍSW̱ḴE     Kleco Kleco or ƛ̓ekoo ƛ̓ekoo!     Gilakas'la                Marsee
Hello Grade 5 Families,
Would you like your child to have their handprint included in our Grade 5 Handprint Project?  Come out tomorrow, June 12, at 9:00AM to be included.  Please come to the main entrance and we will meet you.  Hope to see you all here at 9:00AM!!
Go Eagles!!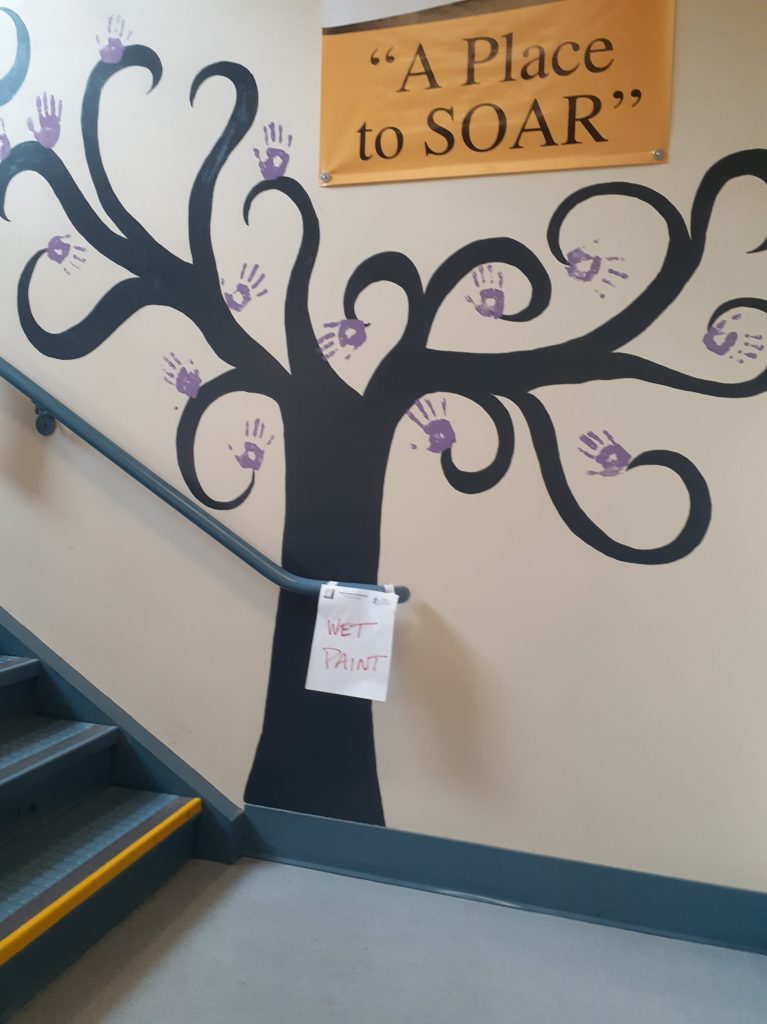 Dear DC Families,
Have you picked up your child's belongings yet?  We still have quite a few bags stored for pick up.  If you would like to pick up your child's belongings, please send Sue Tonnesen an email.  She can be reached at stonnesen@sd62.bc.ca
If you do NOT wish for us to save your child's belongings, please email Sue Tonnesen and we will be happy to donate the items to charity.
Sincerely,
The DC Team!
Hello good folks of DC!
I know many of you have been wondering about the week of June 1st, and how school will look. Thank you for your patience!
Please know that our first and most important job is to keep everyone safe. With that in mind, here are the points to consider:
School will be open to in-class instruction on Tuesdays and Thursdays
Attendance is voluntary
Please do not drop your children off before 8:30am. Students will line up at their divisional cone on the back field, physically distanced from each other. The teachers will then lead them into the building. If possible, please drop of your child and have them report to their homeroom/divisional cone and wait for instruction from their teacher. We are trying to keep the number of people on the back field to a minimum.

If you have indicated that you will not be sending your child to school, or are in a "wait and see" situation, do not send your child without first contacting the school office. This includes a "visit to see their friends" at lunch. This is a safety issue for us. Any child that was not a definitive "yes they will be attending" as of May 26th may be placed with a different teacher as our class sizes cannot exceed ½ capacity. As we move forward, if you decide to keep your child at home, please communicate this to the school. We will require 48 hours' notice of a new arrival to the school.

Children will be expected to be washing their hands regularly. This is the best way to keep everyone safe.
Although the portables do not have sinks, they do have hand sanitizer, and all students will be expected to use this before sitting down. Students will be required to wash their hands …frequently!
Classrooms will be cleaned on a much more frequent basis, including lunch, when the students are outside.
At the end of the day, you may line up at your child's divisional cone to pick them up.  Primary students will be walked out to their divisional cone by their teacher at 2:30 pm.  Intermediate students will be released 2:38pm to a location determined by parent and student.  It is expected that all students and parents will exit the school grounds at that time.
Parents are not to enter the school except by appointment. No exceptions.
If your child is sick with cold/flu like symptoms they must stay home.
If your child becomes sick at school, they will be isolated and you will be contacted for immediate pick up. They cannot return until their symptoms are gone and they have a doctor's note.
Masks will not be provided.
Classrooms will be "bare bones". Materials normally accessed will not be available to minimize the risk of transmission.
A  maximum of two people in the washrooms at one time will be necessary
At lunch/snack, no food shall be shared. Microwaves will not be available for use. Children will "pack in and pack out" their lunch materials. We will not be providing spoons or forks for student use.
The playground will remain closed. However, we will have access to the nature playground, forest and field.
Some of our staff have been advised by their doctors not to participate in in-class instruction. Parents of those students will be notified by email by end of day Thursday and told how we are going to support those students. This goes for divisions which are over-capacity as well.
Bus students: bussing is currently being worked on by the transportation department. As soon as we have information, we will be passing it on to parents.
If you have not yet picked up your child's belongings, please contact the school to make an appointment to do so. Any materials left behind as of June 12th will be donated.
If you would like to chat with your child's teacher, please make an appointment by email for a phone conversation.
Details about specific classroom protocols (school supplies etc.) : look for an email from your child's teacher. Water bottles should be filled at home before coming to school.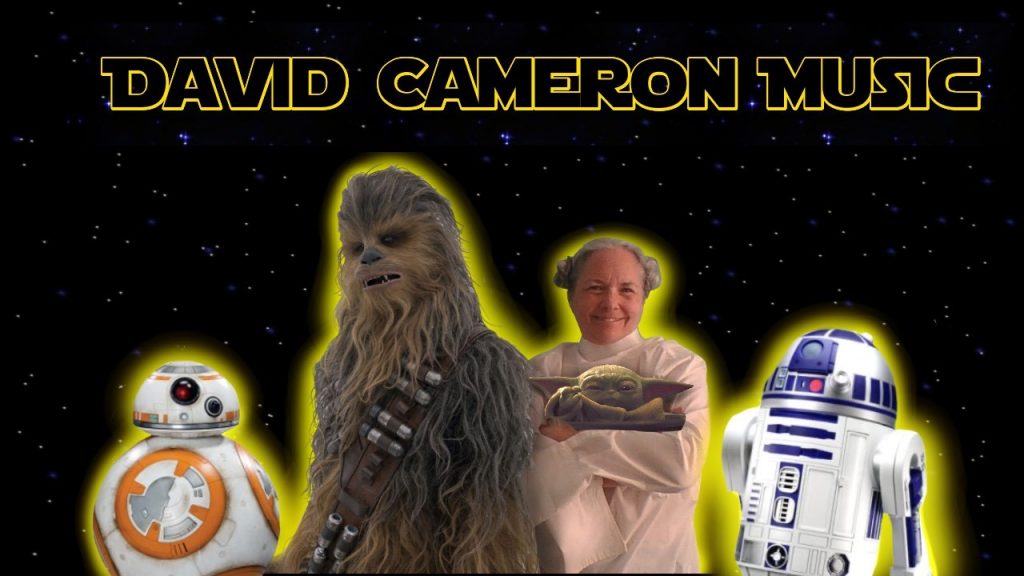 Monday, May 4th…
If you start watching the video posted there at 9:55AM PST you'll be singing the Music Monday anthem at the same time as thousands of people across the country and the world.  If you can't, don't worry, the video will be up all week so you can watch it at your leisure.  Join in the celebration of music in our schools, communities and country!"
May The 4th Be With You!
Dear Parents,
To assist in our planning for next year, if you know that your child is NOT going to be attending David Cameron, please contact the school to let us know.
Thank You,
Your David Cameron Team