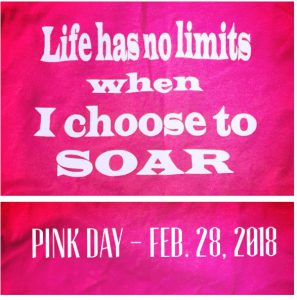 Pink Shirt Day is a day where we support anti-bullying and focus on being kind and compassionate.  This is also an opportunity to review the negative impact that bullying can have not only on our students but on anyone who is subjected to this type of behaviour.  Here at David Cameron, we are hoping families will take this opportunity to discuss ways to prevent bullying, and what to do if one is being bullied or witnesses bullying of any kind.

All SD62 elementary schools offer full day Kindergarten for our youngest learners.  To register, children must turn five years of age by December 31 in the same calendar year that they begin school.
Registration for the 2018 – 2019 school year:
JANUARY 29 – FEBRUARY 2, 2018
Beginning at 8:00 a.m.
There are two ways to register:
Online at registration.sd62.bc.ca. Please make sure to present proof of child's age and residence to your neighbourhood school within 14 days of registering.
At your neighbourhood school. Please present proof of child's age and residence to the school at the time of registration.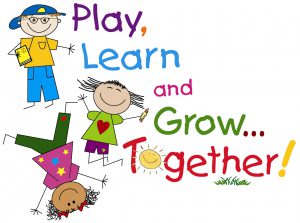 Please see the attached for information on our annual 12 Days of Christmas campaign
Monday – 12:20 – Girls Handball Meeting
Tuesday – 12:20 – Girls Handball Practice
3:00 – Girls Handball Jamboree
Thursday – 12:20 – Boys Handball Practice
3:00 – Boys Handball Jamboree
Kindergarten registration for the 2018-19 school year will open at 8:00 AM on Monday, January 29, 2018.  Specific instructions will be added to our website as the registration date draws nearer.  As always if you ever have any questions please connect with us at the office
Thank you
Monday, November 20th
12:20 – 12:55  Girls Handball practice
3:00 PM  Girls Handball game at David Cameron
Tuesday, November 21st
12:20 – 12:55  Boys Handball practice
3:00 PM  Boys Handball game at David Cameron
On Thursday, November 23 students will be dismissed at 11:51 AM.  Although we have already hosted our parent-teacher interviews staff will be available to meet with families on the afternoon of the 23rd.  November 24th is a Professional Development Day which means that there will be no school for students.  If you have any questions please do not hesitate to connect with us here at the office.
Good afternoon DC Families.  This morning I met with staff to inform them that I had been offered and had accepted the acting Principal position at Spencer Middle School.  This position will commence on January 1, 2018 and will run through until the end of the school year.  At some point this Spring the Board of Education will hold a formal competition for this position and should I be successful I will remain as Principal of Spencer moving forward.  Should someone else receive this position I will be appointed as principal of another elementary school effective August 1, 2018.
Terry Honer, who is the current Principal of Spencer Middle School, will become Principal of David Cameron effective January 1, 2018.  Mr. Honer has been at Spencer for quite some time now and is extremely excited to be joining the David Cameron team.  His enthusiasm, passion for education and desire to support students will be incredible assets for David Cameron.
It is difficult to believe that I have been at DC for over five years now.  I have learned so much over this time and have cherished the opportunity to work with the students, staff and families of this great school.  I greatly appreciate your support over the years will always reflect very fondly on my time as a David Cameron Eagle.
Cheers
Scott Manning
Tuesday, November 7th  12:20 – Team Practice
Tuesday, November 7th  3:00 PM – Boys game at Savory
Wednesday, November 8th  12:20 – Team Practice
Go Eagles!!
On November 15th Lifetouch photographers will be here to take retakes for students who either wish to have another school photo takes or for those students who were away for our original photo day.