Do you recognize these jackets?  Let us know if one of these belong to your child and we will send it home with them.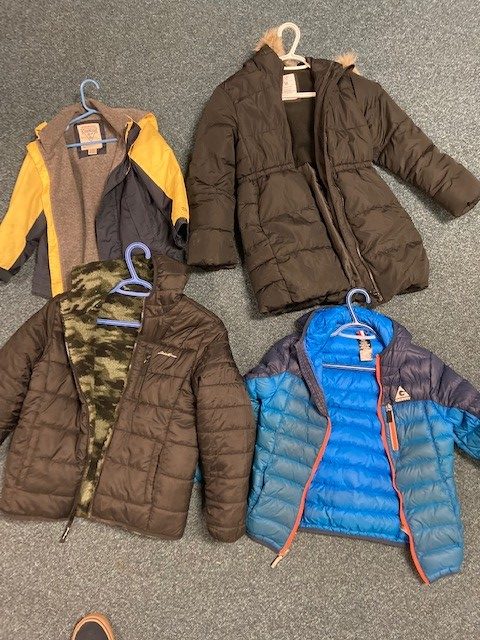 Please see below the instructions for ordering your retakes.  We know that the actual proofs have not been received by the school yet.  This has been due to technical difficulties.  Lifetouch apologizes for the delay.
Lifetouch Online Ordering Instructions

All schools are closed in Sooke District today due to the weather.
Please stay safe and enjoy your day with your children!
Sincerely,
Sue Tonnesen
Acting Principal
This document is two pages in length.  Please hover over the bottom of the page to go to page 2.
Vaccine_children_5_11

This newsletter is three pages in length.  To view pages 2 and 3, please hover over the bottom of the page to see the up and down arrows.
November 24th Mailout to Parents