Bus Registration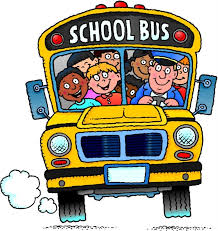 As a growing school district, we are committed to providing students with safe school bus transportation to and from school.
School Bus Registration for 2017/18 will once again be available online!
The online school bus registration will once again be available on our SD62 School Cash Online website.
To register your students for the school bus you will need to create a School Cash online account.   Don't have an account yet?   It is easy to sign up for one!   Need Help?
The bus registration window has now re-opened to accommodate late registrations – students will be waitlisted until available space can be confirmed
2017/18 School Bus Registration
Sign into your account 'Sign in'
Click on Items tab and choose the 2017/2018 School Bus Registration Form Need Help?
The registration window has been re-opened to accommodate students new to our district and students who missed the registration deadline.  All registrations received will be added to our bus registration waitlist.  The Transportation Department will do their best to accommodate all waitlisted students.   Students will be placed on available bus routes based on registration date.   Priority will be given to students new to SD62.    Students must be registered to ensure a seat on the school bus.
Bus Routes
Bus routes for the 2017-18 school year have been created based on online bus registrations received on or before Monday, June 5, 2017 at 9:00 pm PST.   All waitlisted students will be added to routes that have space available.   All bus riders registered prior to July 31, 2017 will receive a letter by mail with the times and routes as assigned.  Letters will be mailed out to late bus registrations only if time permits.
Questions about current routes? Find your bus route now!
Bus Fee Update
Due to anticipated government funding, the SD62 Board of Education has decided that bus fees for all SD62 school bus riders will not be charged for the 2017/2018 school year.
Since bussing is "free" can my child just take the bus?
No. ALL riders must be registered for the school bus in the SD62 School Cash Online program.
Any student not on a driver list or without a pass may not be let on the bus.
Bus Passes
Bus Passes are issued near the beginning of each school year. All fully registered middle and secondary students will receive a pass and must carry it as proof of ridership. Drivers will check for passes. Students without passes may be refused.
Permanent bus passes that are misplaced will cost $10 to replace. Please contact the Transportation Department to replace a bus pass.
Elementary and Kindergarten students do not receive passes. Schools will have a list of registered students and they will be checked off as they board the bus. NOTE: Students in grades K-3 will not be let off the bus unless met by an adult or older sibling.
Questions?
Leave something on the bus? Question about a bus route? Please call 250-474-9845 or send us an email
Frequently Asked Questions